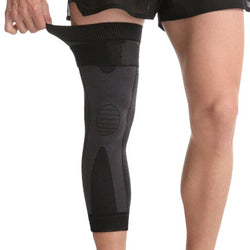 Bomini D
1PCS Leg Warmer Sports Knee Pads Leg Sleeves Long Compression Leg Sleeve Knee Sleeves Protect Leg for Man & Women
How to protect your knees from injury during cold winter sports?
Come and try our "Warm Lengthened Elastic Knee Pads"!!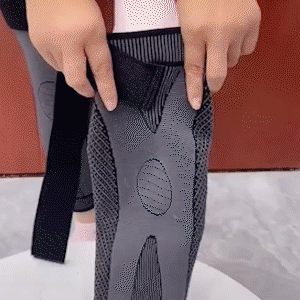 The lengthened design makes it both warm and can provide stronger protection to the knee.
What a wonderful gift for parents!
MAIN FEATURES
Keep Warm for the Elderly
Knee pads are made of sports protective fabrics with high density and softness, which are especially suitable for the elderly to wear in winter to keep warm.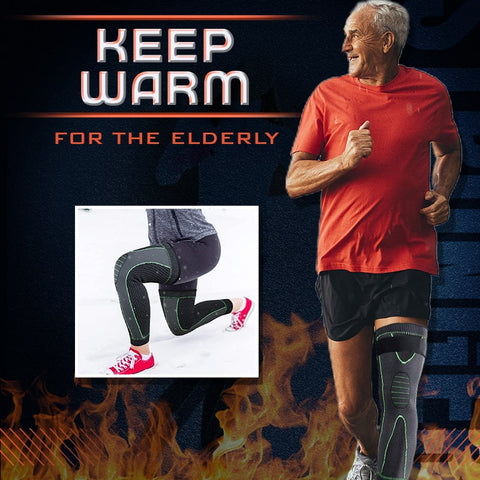 Protect the Knees
The extended knee pads can provide more support and protection for the thighs and knees and can reduce and avoid daily knee injuries during exercise.    
Good Elasticity
The elastic knitting makes it very elastic, which does not strangle the legs and affect daily activities.   
Won't Slip Off
There is a high-elastic and adjustable strap on the top, which provides more support to the thighs, while avoiding the knee pads from slipping off, making it more comfortable to wear.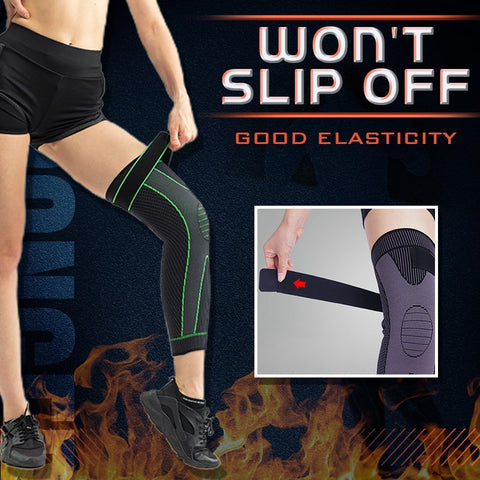 Not Bloated
Elastic on all sides, skin-friendly, and comfortable. You can wear other pants to keep you warm, but they won't look bloated.  
Multiple Uses
This knee pad can effectively protect the knee from cold damage and is suitable for many occasions, such as winter morning exercises, walking in the park, walking the dog, and working at home.
SPECIFICATIONS
Material: Nylon+Spandex+Latex yarn
Style: Black, Red, Green, Yellow, Blue
Size: M, L, XL, XXL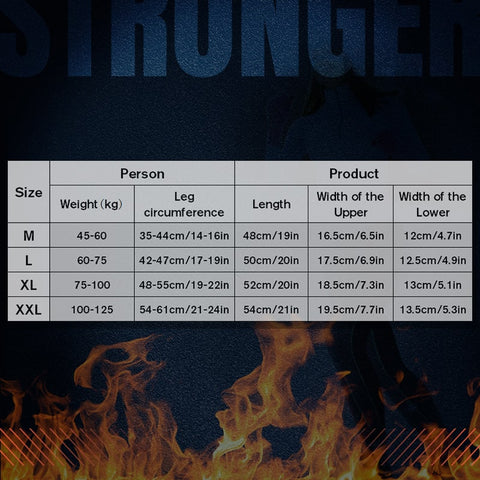 Package includes:1×Warm Lengthened and Thick Knee Pads