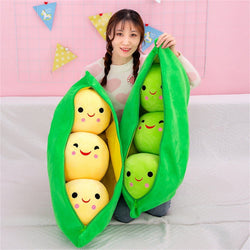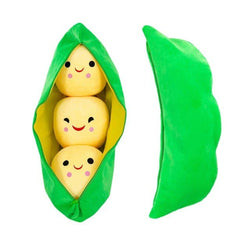 Bomini Q
Room Decor Pod Plush Toy Cute Filled Plant Doll For Kids and Girlfriends Holiday Gifts
Long enough to be a pillow. The fabric is super soft, which increases the quality of your sleep. Lying on it will give you a different experience and you can sleep peacefully.
Very soft, very suitable for bedroom decoration. It is a good choice to decorate the bedroom. The simple and charming image can add a caress of fashion and warmth to your bedroom.
A perfect gift for friends, kids or parents, as the toy is suitable for all ages. Don't know what gift to give to your family on your birthday or anniversary? The cute and soft pillow toy is the most creative gift.
Made of good quality soft short plush, PP cotton filling, soft and non-toxic. It can be used with confidence, and the soft material makes you feel very comfortable to caress.Part of the plush can be pulled out to play independently.
It adopts cute shaped design, charming and lively appearance. It is certainly a good choice to use as a pillow, but when we watch TV series, the plush toy can accompany us and bring a sense of security.
Product size(Long):25cm/9.8in
1x plush toy

Note:Please allow 5cm differences due to manual measurement.