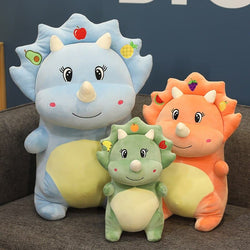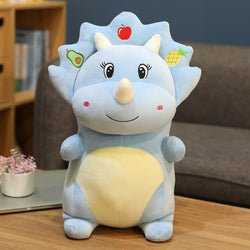 Bomini Q
Lovely Soft Triceratops Stegosaurus Plush Toy Dinosaur Doll Stuffed Toys For Kids Children Gifts
Description:
Cotton
High-quality material🍀The cute triceratops doll, using soft fluffy fabric, feels comfortable to the touch, very soft, suitable for hugs.
Using vacuum packaging🍀 To take out the triceratops stuffed animal, please press it left and right, and it will return to its original appearance within 24 hours.
Children's Companion🍀 The triceratops stuffed animal can accompany your child to sleep, let your child play and hug, or use the triceratops doll as a pillow.
Holiday gifts🍀The plush triceratops doll can be used as a gift for children's birthdays or gifts between friends. You can hold the plush triceratops doll while you watch TV, rest in the living room, relax, and sleep.
High-quality service🍀 If you are receiving a triceratops stuffed animal, if you are not satisfied or the quality is problematic, you can apply for a return or exchange. If you have any questions, you can ask me. I will help you answer your questions as soon as possible.
Note:
Please allow 5cm differences due to manual measurement.