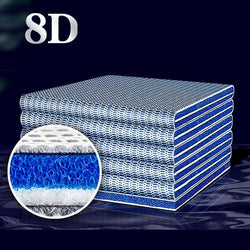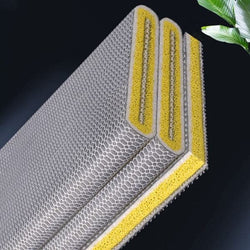 Bomini Y
8D 8Layers Aquarium Fish Tank Filter Sponge No Glue Foam Biochemical Cotton Aquarium Water Filtration Accessories Bio-sponge
Feature:

The Biochemical Filter has the best effect on decomposing the excrement and the forage leftover. Its multi-porous feature will avoid blockages and provide the largest adhesion area for bacteria.
The material has great thickness, it is durable. Very suitable for use in freshwater and marine water.Can be cut in any size you are needed.
Lightweight & soft design.
Excellent water permeability. Cultivate the nitrifying bacteria for biological filtration. The dense shape makes it effective to avoid residue.
Can be used again after cleaning.
Activated carbon cotton can remove the fishy smell of water.
Size: 50x11x2cm, 40x30x2cm,50x40x2cm,120x30x2cm,120x50x2cm,200x40x2cm
Package include:
1pcs Fish Tank Filter Sponge
Reminder:
1. Soak the sponge in the aquarium water for 5 minutes before use, doing this will help nitrifying bacteria colonize easier.
2. Always use aquarium water under room temperature to rinse clean the sponge, never use hot water.