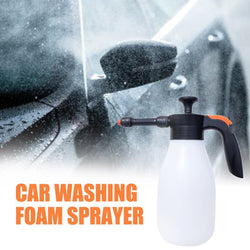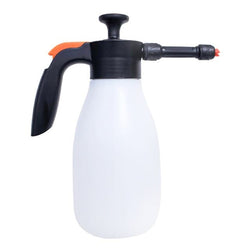 Bomini D
Auto Wash Watering Can High Pressure Cleaner Car Cleaning Sprayer Manual Snow Foam Spray Can 1.5L
Features:
1.Premium Material: HDPE material, thick bottle body, good abrasion resistance, toughness, not easy to wear, durable.
2.Comfortable and Saving Time: The aluminum oxide pull rod prevents the fingers from being pressed, and the humanized handle is more comfortable, saves time and effort, and is easier to pressurize, which is more convenient to use and easy to spray.
3.Large Fan Surface: Wide spraying range, large angle, wider spraying, provide the best maintenance for your car.
4. Switch Lock: With switch lock, release both hands to realize automatic spraying.
5. Large Diameter: Large diameter, convenient for all kinds of taps to receive water.
Specification:
Name: 1.5L Foam Spray Can
Color: white
Size: about 13*13*29cm/5.12*5.12*11.42in
Material: HDPE
Packing List:
1.5L Foam Spray Can*1
Note:
1. It is not recommended to spray toxic, which may damage the product.
2. Do not fill the water beyond the limit water level.
3. Store in a cool place and avoid exposure to sunlight.
4. If liquid enters the eyes accidentally during foam spraying, please rinse with clean water in time.
5. To test the quality of the watering can, water droplets may appear in the pot, which is a normal phenomenon.