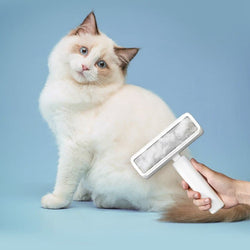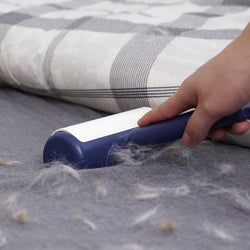 Bomini Q
Double-Sided Brushable and Sticky Hair Remover Pet Hair Sticky Roller Brush with Cover for Dust Removal
100% Reusable, Eco-Friendly, Remove your pet cat and dog hair easily from sofas, beds, quilts, blankets and more.
Reusable, Sturdy Pet Hair Remover Tool: No need for tape or paper adhesive. The roller can be reused over and over again.
NO Batteries or Power Source Required. Simply use short back and forth strokes with the roller to catch all the pet hair and fluff in the dust taken.
Easy to Clean: Pet hair, fluff, dander etc can be simply removed from the dust taken.
Size: 21x17.5x7cm
Material: plastic
Color: blue / white / Pink
Package Contents:
1 x Roller brush
1 x Replacement paper (60 pieces in 1 roll)