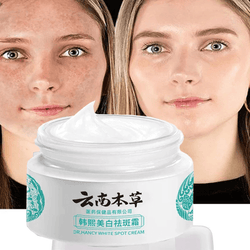 Bomini Z
Dr.Hancy Whitening Freckle Cream Remove Acne Spots Melanin Dark Spots Face Moisturizing Face Skin Care
SPECIFICATIONS
Suitable for: Dry skin.oily skin.dull yellow skin.day cream.night cream.unisex
Shelf Life: 3 years
Ingredient: Niacinamide, arbutin
NET:20g
Product Function:
the skin becomes bright white and transparent shiny, Clear texture is not sticky, and it is easy to apply, After using the skin dull skin feels comfortable, solve the problems from the source of the attack, and the skin becomes Pure and bright!
Usage Method:
1. Morning and evening after cleansing the skin lighting cream forefinger middle finger and ring finger.
2. Three fingers on the face open, gently massage Evenly, it wholly absorbed
Applicable skin: A variety of skin.
Note:
If you find the skin discomfort please stop using.
Storage Condition :
Please keep away from light to avoid direct sunlight