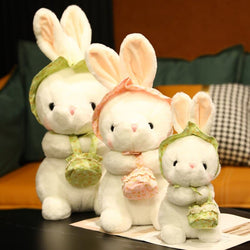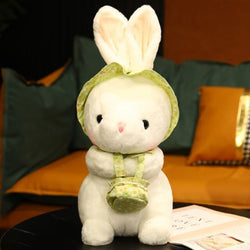 Bomini Q
Countryside Style Fluffy Plush Rabbit Toys Lovely Cute Home Bedroom Decor Holiday Gifts
Description:
🐰 The delicately stuffed bunny is the companion when you feel lonely, is the consolation when you are depressed, is the audience when you pour out, and is the spectator when you succeed.
🐰 It is a good toy, a classical gift, a trusted partner, and an intimate friend for baby and child.
🐰 As an ornament, it could decorate your private space to fill the kindness, warmth, and vitality.
🐰 Integrate Design and Produce. Made up of baby care material, softness, safety, and durability. No Small parts and suitable for all ages.
🐰 Easy-cleaning and washable. Prefer to take off the cloth and soft wash by hand.
Note:
Please allow 5cm differences due to manual measurement.